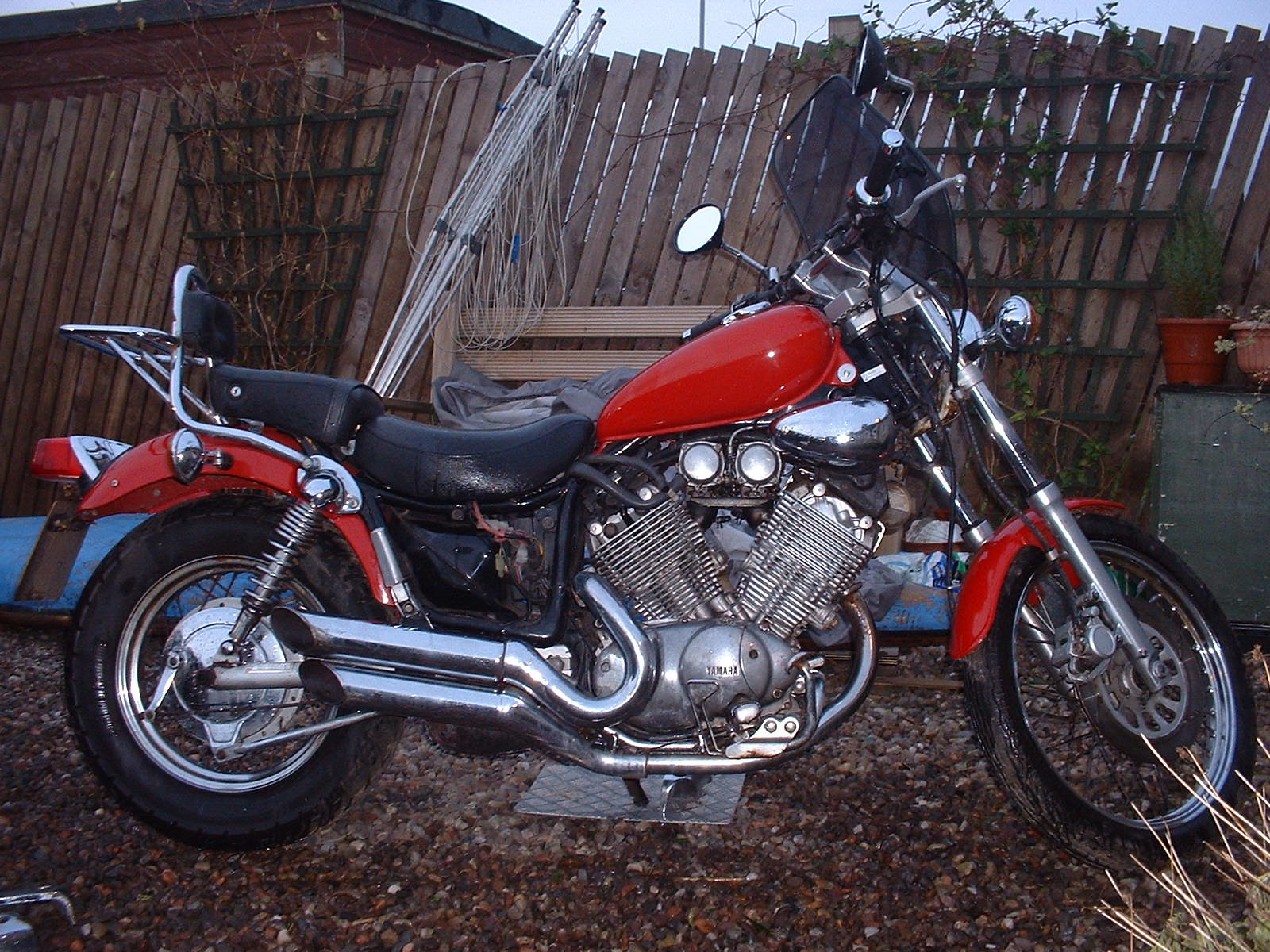 This is the donor bike. A 1992 Yamaha XV535, which was bought in Invergordon, Inverness Shire.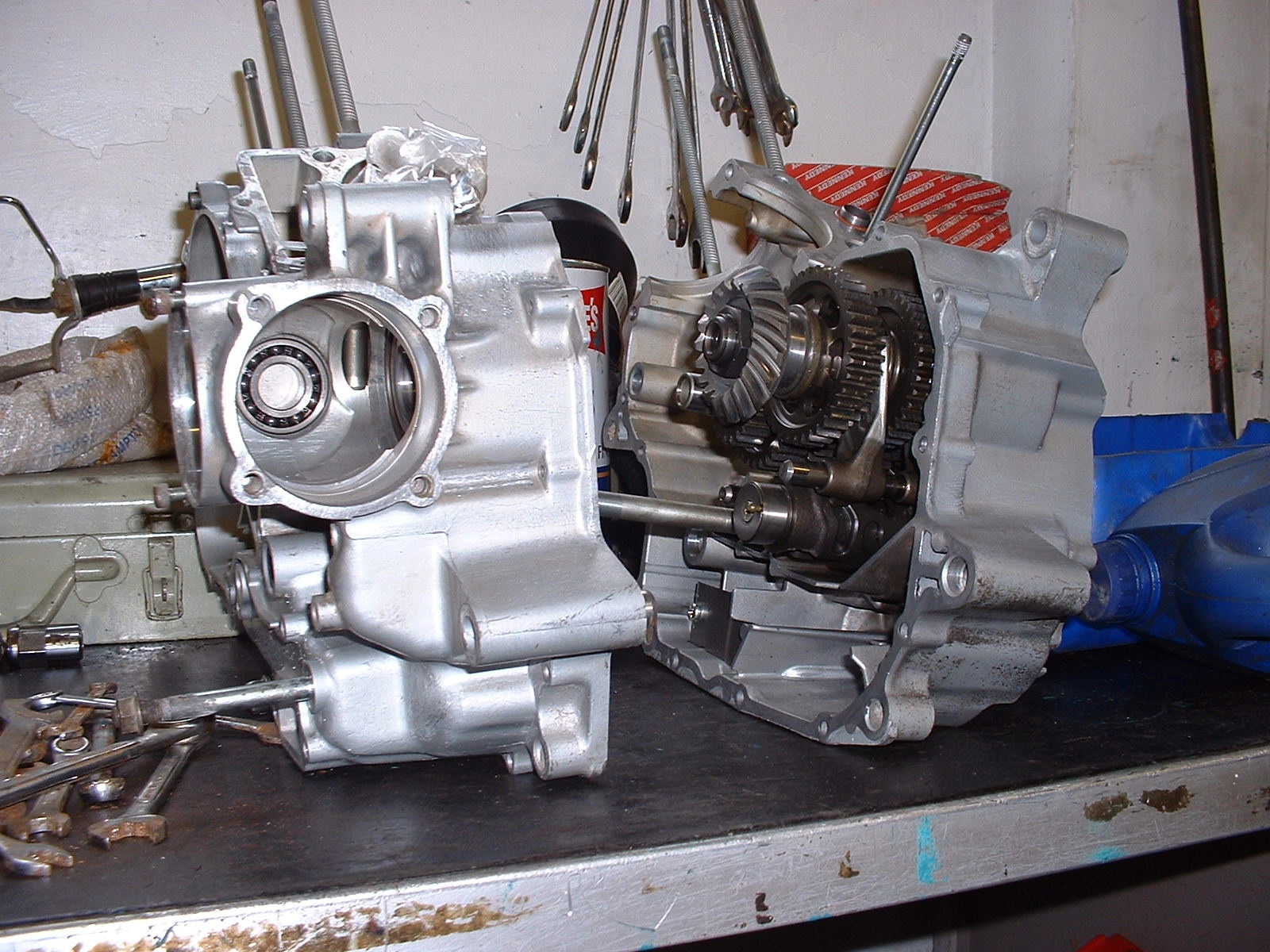 Although the engine was running, it was dismantled and new parts fitted as necessary.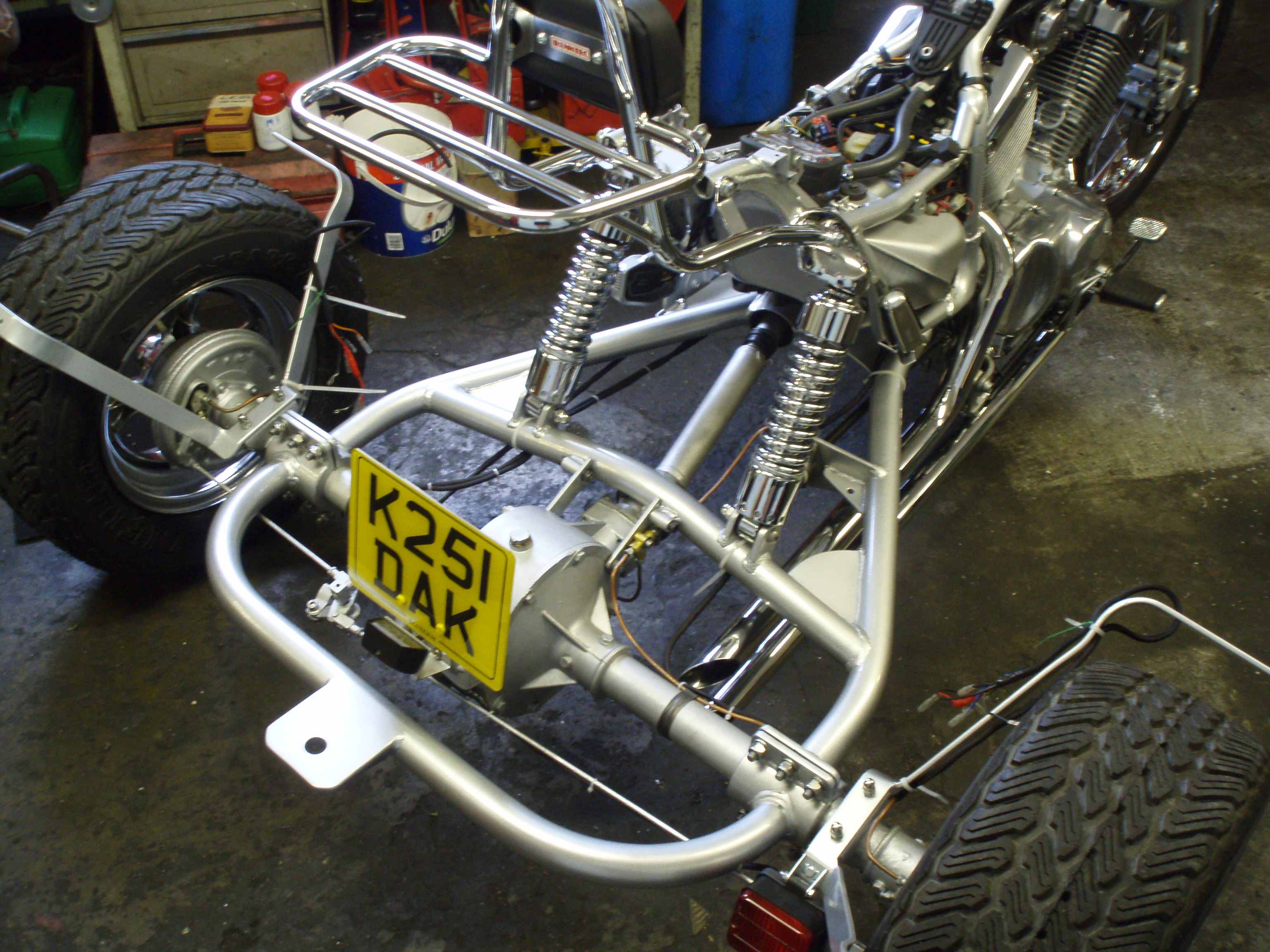 Finished swing arm with frame assembled. All powder coated courtesy of KINGDOM COATINGS, Leven Fife.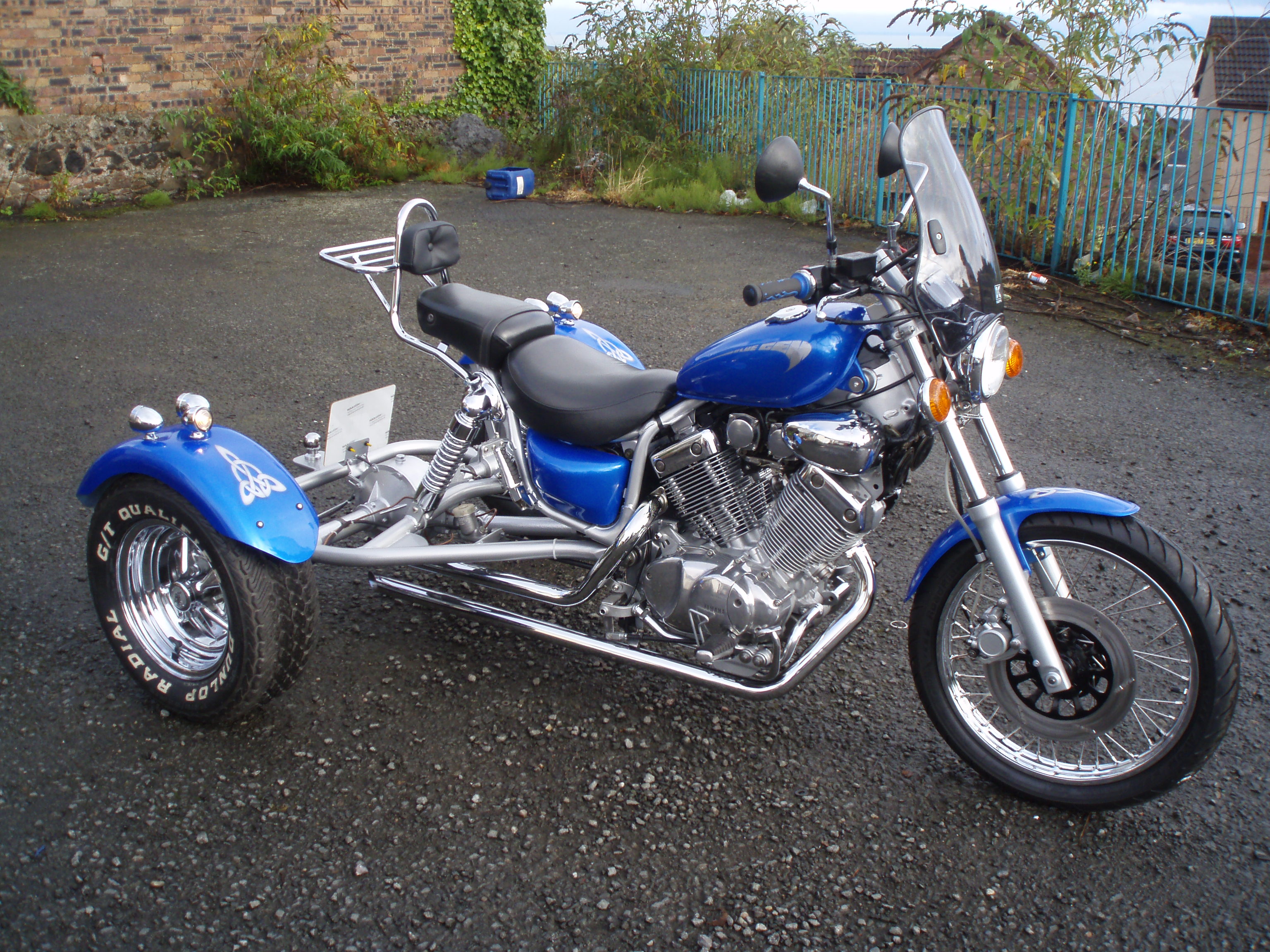 The finished trike. The paint and air brushing was completed by DIDI AIRBRUSH, Kelty Fife.